Alkaline Mineral Water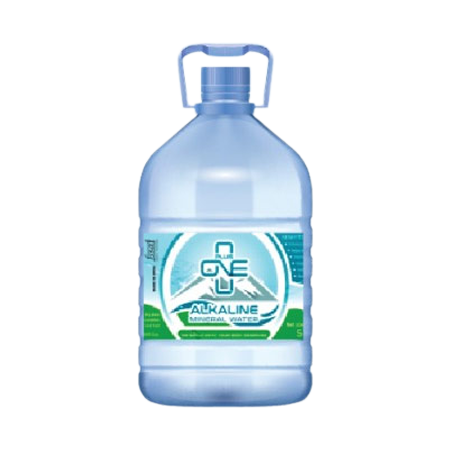 Alkaline Mineral Water
Price And Quantity
Product Specifications
Plastic Bottle

6-12 Months
Product Description
Free from germs, chlorine, fluorine, bacteria, dirt, slits and sediments, this pure alkaline mineral water is well known for its natural taste and health benefits. Good for skin and digestion, offered drinking water will keep you away from various digestive issues such as gas, bloating, constipation and many more. Rich in calcium, magnesium, sodium, silica, offered water helps in maintaining the PH level of the body. Offered alkaline mineral water is 100% pure without any use of RO, UV or harmful chemicals.
Plus One Alkaline Mineral Water was supplied to people of various age groups and following is the feedback from our customers after drinking Plus One Alkaline Mineral Water
1) Boost in Metabolism. Hence helping them in being more physically active, more energetic, weight loss and high efficiency in their daily tasks.
2) Customers suffering from acidity have experienced relief as PLUSONE alkaline water has helped them in excreting all toxic and unwanted acids from body.
3) Customers suffering from various digestion related problems have given a very positive feedback in improvement of their digestion, appetite and excretion.
4) Customers suffering with kidney stones have reported us with a good feedback with regard to problems they face in the same.
5) Customers with diabetes have observed a good improvement in their overall health, as the medicine prescribed for diabetes are acidic in nature and again PLUSONE alkaline mineral water has helped them in excreting all types of unwanted acid content in body and keeping the levels in body maintained.
6) Customers suffering from cancer, patients who are going through chemotherapy, who are then unable to feel hungry due to high acid content in body when started consuming PLUSONE alkaline mineral water, found themselves feeling hungry, improvement in appetite and faster recovery.
7) Customers who are smokers, and willing to remove nicotine, this water works very well in removing the nicotine toxins from the body.
8) Customers who are on alcohol drinks also have tried Plus one alkaline mineral water in mixture and they do not feel any burning sensation and since no change in the taste the drink is enjoyed.
9) Customers suffering from skin related issues like dryness have observed a good change in skin
10) Customers who suffered with uric acid problems in their bones, have felt a good change in their activity and overall bone health when the started drinking Plus One Alkaline Mineral Water.
11) Customers with acidity complain have proudly said that they can now eat spicy food or non-veg food as they are relieved with acidity issues after have started drinking Plus One Alkaline Mineral Water.
General Observations:
1) Quenches thirst
2) People like the taste of water
3) Water is lite, not hard
4) Water does bloat the tummy
5) Water is observed with minerals in the body.