Alkaline Mineral Drinking Water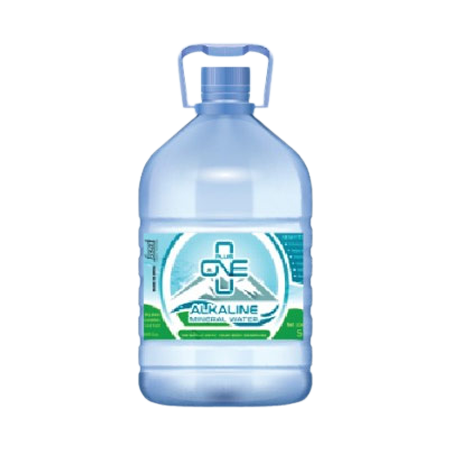 Alkaline Mineral Drinking Water
Price And Quantity
Product Specifications
Plastic Bottle

6-12 Months
Product Description
Ensure safe drinking water by consuming this alkaline mineral drinking water. Great in taste, this drinking water is free from impurities and other harmful contaminants such as chlorine, fluoride, pharmaceutical drugs, metals, germs and bacteria. Untouched by humans, offered drinking water is well known for its refreshing taste and balanced PH level. Pure and safe for human consumption, offered drinking water is also paired with cuisines. Enriched with organic minerals and nutrients, this alkaline mineral drinking water is sourced from nature and tastes like water stored in earthen pots.
Alkaline water with pH value above 7 hydrates body and reduces the level of acid in the bloodstream. This water can be consumed on daily basis to keep your health in check, as it can improve digestion, increase energy levels, improve metabolism and slow down the ageing process. There is no risk of drinking this water to people with no kidney disease.
pH values range from 0 to 14; 0 is neutral, and 14 is highly alkaline. pH 7 is a neutral pH for drinking water. Water with a pH of 8 or 9 is alkaline. Alkalinity can't be provided by pH alone. Minerals such as calcium, magnesium, and potassium must also be present in alkaline water. Minerals derived from nature, not from artificial processes.
Is all mineral water with a pH more than 7 regarded alkaline?
Natural alkaline water differs greatly from artificial alkaline water. Water source has a great deal to do with it.Citrate minerals are found in naturally alkaline water. Alkaline water can be found in Aravalis. The water has 8+ pH value enriched with calcium and magnesium and naturally filtered by the rocks and clay.
Despite the fact that artificial alkaline water may contain some minerals, it most often doesn't. Ionization process makes the water alkaline. To raise the pH of water, water ionizers split water molecules into hydrogen ions (H+) and hydroxide ions (OH) with electricity. For water purification, RO is most commonly used, which results in total water demineralization and water wastage.
Why should I choose naturally alkaline water?
What makes your water alkaline has a far greater importance than you might imagine. In a pH that is artificial, OH- overpowers H+.
A lack of natural minerals is caused by artificial alkaline water tricking your body into thinking that it has enough alkalinity. This causes your kidneys to release your reserve of alkaline minerals. Deficiencies and mineral loss may result.
Alkaline water adds to the alkaline mineral reserves in your body that you naturally possess and ingest through a healthy diet. They can make you stronger and live longer.
Is alkaline water healthy and safe to consume everyday?
There's nothing added to our water to enhance its taste or improve its quality. The minerals found in alkaline water make it ideal for drinking, making it bacteria-free, naturally alkaline, and requiring no harmful water purification or chemical treatments, including reverse osmosis, UV Light, ozonation, or ionization. As a natural source of minerals, Alkaline water is a safe and effective way to obtain your daily mineral intake since it contains a wide range of bioavailable minerals.